ATTENTION:

Business owners & entrepreneurs. Join me for a NEW, exciting, and life-changing special event, Coming soon…
"Will You Be One of 18 Entrepreneurs to Enjoy A Unique Behind-the-Scenes Business Building Experience at
Walt Disney World®, in Florida?"
I grew up in a small town in the south of England, the other side of the world from the U.S. Even so, as a teenager I was intensely fascinated by an all-American hero…Walt Disney.  I was particularly taken with Walt's entrepreneurial journey. One question in particular that continually went through my head was: how did one man manage to transform the entire entertainment industry?
Over the years, my interest in Walt has continued.  I've read 14 different books about his life, watched 9 documentaries that delve into different aspects of his personality and business ventures, and I've visited all the Disney theme parks on 3 continents, more than 100 times!  In fact, I hold a special pass called the "Premier Passport" for accessing all the parks!  So yes, I'm somewhat of a Disney geek 😉
Now, there's some very surprising facts about Walt Disney that most people don't know. For example:
Walt dropped out of high school to join the army
He was fired from the newspaper job he worked at, because his editor said he "lacked imagination and had no good ideas"
Walt was the original voice of Mickey Mouse
He pitched his Disneyland idea to 302 banks to get financing, but they all turned him down!
Walt was obsessed with creating a feature-length animated movie, but everyone thought he was crazy and the movie was dubbed "Walt's Folly". When he finally released "Snow White and the 7 Dwarfs" it became the most successful movie ever made.
He received more Academy Awards and nominations than anyone else in history
Walt Disney was both a dreamer and a a true visionary.  He dreamed bigger than most people ever do or will.  And just look at what he accomplished!
Walt passed away in 1966 - 50 years ago - and yet his brand is stronger today than it's ever been!  You'd have to look really hard to find anyone on the planet that hasn't heard of Disney!
In 2015 The Walt Disney Company Includes:
11 Theme parks around the world 40+ hotels and resorts around the world Walt Disney Pictures and Touchstone Pictures Disney Animation Studios Pixar Animation Studios Hollywood Records Hyperion Books Disney Stores Disney, ABC, A&E, ESPN TV networks Disney Interactive Studios (Games) Theater shows on Broadway and Touring Productions Disney on Ice Cruise line (4 ships) Vacation club (timeshare ownership) The Muppets Marvel Comics (Marvel character movies) Lucasfilm (including George Lucas' Star Wars franchise)
Last year, the combined annual revenue of The Walt Disney Company was:
$45,000,000,000.00 (BILLION)
Interestingly, the theme parks alone account for 1/3rd of the revenue of the entire company! Oh, and last year, the parks worldwide attracted a combined colossal 132 MILLION guests! But much more important than these stats is the fact that after surveying 55,000 consumers about their views of 130 well-known corporations, Forbes recently ranked The Walt Disney Company as "the world's number one most reputable company".
"The World's #1 Most Reputable Company"
This designation didn't happen by chance. There are very specific reasons why The Walt Disney Company has such an outstanding reputation throughout the world.
So what's their secret? Actually, it's not a single secret, it's a SYSTEM they have developed, and it all started with Walt himself.  Oh, and this system has been continuously refined over the last 62 years!  ONE component of this system is The Walt Disney Company philosophy that "everything is marketing", a mantra that I've adopted in my own business. You may recall that on my WebTV show "Help My Business"  I often say, "EVERYTHING is marketing and marketing is everything." What do I mean by that?  Simply put, every activity in your business can be linked to marketing in some way or another.  Even seemingly unrelated tasks can have an impact on how your business is viewed.  Nowhere on the planet is this philosophy embraced more than at the Disney theme parks…
For example, did you know that the lamp posts on Main Street in the Magic Kingdom® are re-painted as soon as they have even the tiniest scratch or mark on them!  Why? The company considers maintenance as marketing.  The remarkable fresh, clean and tidy state of the parks means guests are wowed, and they tell their friends about their experience! Yes, The Walt Disney Company has always understood that maintenance is marketing.
The Walt Disney Company also believes that customer service is marketing.  For example, Disney Cast Members (their internal term for employees) are trained so that if a guest accidentally spills or drops a drink or a bag of popcorn, they immediately replace it with a new one (and a smile). Yes, the guest was probably the one at fault, and there's a cost to replace the item, but Cast Members believe it's more important for their valued Guests to have a positive experience.
Similarly, The Walt Disney Company also trains their cast members to offer to take photographs for their guests.  This inevitably leads to a great interaction and a good experience for Guests.
This attention to detail and culture is reflected in the fact that when making decisions, managers at Walt Disney World Resort™ will often ask each other, "What would Walt do?
A Unique Opportunity to Learn from What Walt Has Accomplished
As you can see, there's a LOT we can learn from Walt and the The Walt Disney Company®, and I'd like to extend an invitation for you to join me and a very select group of entrepreneurs, for a special behind-the-scenes adventure,  coming soon at Walt Disney World®, Florida.  For exact dates, please email us at support@helpmybusiness.com
It's called The Magical Marketing Experience™, and this extraordinary experience will be both magical and transformational.  You'll discover and apply a multitude of lessons and principles to benefit your business.
Exclusive Access
To emphasize just how exclusive this opportunity is, consider this: at Walt Disney World® alone, 24 million people pass through the gates each year, but less than 0.03% will get to see behind-the-scenes.  In fact, the "back stage" areas are fiercely protected to "preserve the magic of the show".
As my guest, you will become a true elite insider, part of a group who have been granted access "behind the curtain" of the operations of "the mouse".
Frankly, you wont believe your eyes at some of the incredible sights we'll take in.  You'll have the time of your life, an unforgettable and life changing experience.
Now before I explain the details, I realize you might be thinking, "It sounds like fun, but I'm not sure what I have in common with an entertainment company!"
Well, it may seem like your business is very different from The Walt Disney Company, but there are actually many commonalities.
For example, the following 6 fundamentals apply to EVERY business:
You want to increase profits
You want happy customers who return over and over again
You want enthusiastic, engaged, and loyal staff
You face competition and need to stand out from the crowd
You continually struggle with rising costs
You make mistakes and have to recover quickly
When you boil it down, EVERY business is dealing with these fundamental issues. The difference with The Walt Disney Company is that they started out with the right focus on delivering an incredible customer experience, and as they grew and problems surfaced, they could pour millions of dollars, as well as extensive testing into finding SOLUTIONS that work! And now for the first time, you can plug yourself into that enormous wealth of knowledge and experience.
The key here is in adapting what you learn from The Walt Disney Company, rather than directly adopting it.  For example, obviously you wouldn't start calling your employees "Cast Members," but understand the principle that it matters how we refer to employees and how they feel about themselves. With that knowledge, you might empower employees to come up with their own creative designations for their roles!
I hope you get the point here. Although you're not running a theme park, The Walt Disney Company still faces the same fundamental issues as you do, and they've mastered how to handle them in creative ways that work!
You've Never Experienced Anything Like This Before…
During your extraordinary field trip experience, we'll look at countless practical examples of how to improve your business in these specific areas:
1

Leadership

How you can lead and inspire others

2

Employees

How to hire and manage employees to get the right people, and then keep them motivated and happy

3

Customer Service

How to delight customers consistently so they return over and over again, and bring their friends!

4

Creating a Culture

Developing core internal values that help keep everyone on the same page for a consistent customer experience

5

Branding

How to develop a premium brand that is respected and that commands consistently higher prices than your competitors

6

Marketing

How to sell a lot more of your products and services through creative and unconventional marketing methods
The Walt Disney Company strives for excellence in ALL these areas. In fact, notice Walt's own definition of excellence:
Think about that quote. It's VERY insightful. Any business that seeks ways to apply that simple yet profound principle will see their business grow. Sadly, few business owners realize the importance of wowing customers to the extent that they want to return and bring others with them!
The Hot Dog Principle
Let me give you an example of Walt putting the "excellence" principle into action. Walt liked to spend a lot of time in Disneyland®, in fact so much so that he had an apartment built above the fire station in Main Street just inside the entrance (it's still there today)!
Walt would purchase a hot dog from a cart in the park, and each time he did this, he would casually walk in a different direction. When he finished eating and was left with the empty wrapper, he would notice where he was standing, and the very next day he'd arrange for a trash can to be placed in that spot!
Walt never stopped learning and improving. And it showed.
He regularly told his staff: "Stand in line with our guests, talk to them. Don't go outside the park to eat lunch - stay and listen to people. Learn what we can do better!" Just as Walt walked the park most days, managers at the theme parks today are also expected to spend a significant amount of their time in the parks, "hands on" with guests.
Just from these brief examples, can you see how Walt's legacy lives on? Yes, the Walt Disney Company® personifies excellence.
During our visit, you'll experience a master-class in excellence, discovering how you can imitate the "Disney difference", and transform your own business using these very same principles, methods, and strategies that have built a Multi-Billion dollar empire!  It's the ultimate business adventure!
A One of a Kind, Magical Experience:
Your experience takes place at Walt Disney World®, in Florida - their flagship theme park complex, covering 43 square miles with 4 theme parks, 2 water parks, and a colossal night-time entertainment complex.
We'll be exploring both public and behind-the-scenes areas – taking you to places that the general public never get to see - in fact they don't even know they exist!  You'll be an elite insider, with exclusive access. Your imagination, creativity and business radar will be on overdrive!
It's been no small feat to arrange this for you!  Its taken me years to develop connections at The Walt Disney Company to get the necessary approvals,  I've spent literally hundreds of hours planning the training and meetings, and my team has had to figure out all the details and logistics to make this experience memorable for you.
Here's a little taste of what you'll experience:
The inner workings and management of some of the top rides and attractions. You'll witness the incredible attention to detail that sets Walt Disney World® Resort apart from not only other theme parks but from most other companies on the planet!
The colossal cast costume area – it's one of the largest wardrobes in the world, and it houses some very cool business secrets.
The secret 'utilidoor' tunnels under the Magic Kingdom®, it's another city below ground!  Find out how this network of tunnels is used.
An "unassuming" restaurant that has a 4-6 month waiting list
How a tiny snack booth generates $1,000,000 a year in sales
The genius ticket plaza pricing strategies for increasing every sale. You can swipe this one for use in your own price lists!
The big casting secret The Walt Disney Company has been using for years to filter the best candidates before they even talk to anyone.
How Disney keeps their hotels at 97% occupancy throughout the year when the travel industry average is 63%.
(NOTE: Behind the scenes elements are subject to availability on the day. This list represents examples from past field trips).
Training that's Customized for Your Business
This really is a unique adventure, because all the training has been designed to help entrepreneurs like yourself – people who resonate with Walt's visionary blue sky thinking, and who are experiencing the classic challenges that small business owners face. The exact details of what we'll explore are kept a secret for a very important reason: I want you to experience the delight of the unexpected! Trust me, you will be both surprised and delighted throughout the 3 days.
How Will You Benefit?
Shrewd business owners realize the importance of adapting what other successful businesses are doing, rather than trying to reinvent the wheel or develop their own systems from scratch. In short, this is an investment in the future of your business. It's difficult to put into words what a life changing experience this will be for you. There are many unique facets to Walt Disney World® Resort, and everyone resonates with different aspects of this exhilarating experience, so it's impossible to predict how you will specifically be affected, but I do know that it will have an enormous positive impact on you.  Plus, you'll come away with many fresh, creative ideas, as well as clear practical tools and a system you can go back and implement…
Here's some examples of how you can expect to benefit…
Learn how to create consistent winning habits
Make better employee hiring decisions
Get a system for setting and achieving goals 
Work smarter not harder
Stay ahead of the competition 
Learn advanced marketing strategies
Excel in giving customers a wow experience
Create more time to do what you love 
Recapture your original passion for your business
Dare to dream, and turn those dreams into reality
Get more done in less time
What Do Others Say About The Magical Marketing Experience™?
Over the past few years, I've had the privilege of hosting entrepreneurs for field trips to both Walt Disney World® and Disneyland®
Watch this short video to see what past guests of the Magical Marketing Experience™, have to say:
When Is the Next Magical Marketing Experience™?
Please contact us at support@helpmybusiness.com for information on upcoming dates and availability.
Who Should Apply?
I encourage you to apply if one or more of the following statements is true for you:
You own or manage a small business with between 1 to 50 employees.
You often feel overwhelmed with your workload
You sometimes feel exhausted or even burnt out
You don't enjoy managing employees
You want to grow your business but don't have a lot of time
You are open to discovering creative ways to make your business better
You have always admired what Disney does to create a spectacular experience for their guests
What's Included?
Almost everything apart from your travel to Orlando.  Here's What's Included For You:
Your "All-access" Pass to the Experience
Park Entry Tickets During the Daily Tours
Custom Designed Tours for Entrepreneurs
Backstage Behind-the-scenes Tours
Luxury Bus Transportation around Walt Disney World® Resort
Transportation from the Airport
Extra Magic Hours® FastPass+
3 Nights Accommodation at a Premium Walt Disney World® Resort (the best)
Most Meals
Bear in mind that the luxury Walt Disney World Resort® we're staying at costs $650.00/night if you book it directly (you can verify this on their website should you wish). When you add the local and state taxes, that's $2214.00 value included for you!
What's the Investment?
You may or may not know that The Walt Disney Company has a division that offers in-house training courses to big businesses and corporations, but of course the needs of those companies are very different to yours and mine.  And as you might expect, the corporate course fees are substantial!  For example their multi-day courses range from $4620.00 to $7200.00!   
The courses are great value at that price, and corporations eagerly signup.  I want to make this experience something that will change your life, and at a price that makes it a no brainer to say "YES"!
So rather than charging $5000.00 or more, which I know would still be a tremendous value, you can attend this special 2 1/2 day experience for…just $2770.
If you would like to bring a spouse or partner (sharing the same room) we can add them for $1490 and they will enjoy all the same benefits as you.  If you want to bring the kids, up to 2 adults and 3 kids (total) can stay in your room!
It's a small investment compared to the rich rewards that await you.  It's also an investment that I'm confident will continue to pay dividends for years to come.  
Remember, you're being granted exclusive backstage access to see the inner workings of how The Walt Disney Company runs their business.  It's an incredibly exclusive opportunity!  Just as Walt invested in himself and his business, I'm sure you know the benefits of doing the same.  And to put the fee into perspective, if you spread the cost from now until the end of the year, it works out about the same as the daily cost of a large drink at Starbucks - something that most people purchase without hesitation. And while coffee may keep you awake for a few hours, it can't grow your business!
IMPORTANT WARNING: At the outset there were only 18 spots available for this experience, and I've already made this offer via a webinar, so at this time there are 18 2 spots remaining. So you'll need to act fast and make a decision today in order to be included!  When the last remaining spots are taken, I have to close the doors to this offer because the numbers are strictly limited by Disney.
My Guarantee to You
By now it should be obvious to you that the Magical Marketing Experience™, will have a profound effect on you and your business, but should there be any doubt, I'll make you the following promise: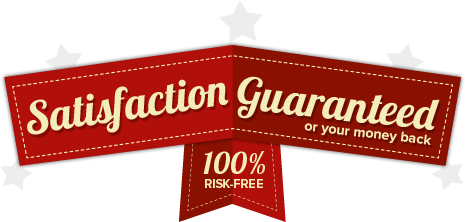 Guarantee #1: "Register now, and you can ask for a refund within 7 days for any reason."
Guarantee #2: "If by the end of the first day you aren't completely thrilled
with the experience and what you've learned to help your business,
I'll give you a full refund for wasting your time.
I'm 100% confident that you will LOVE this elite experience."
Join me in Florida, get a fresh perspective on your business, explore your imagination, and enjoy this exciting and educational experience. Treat yourself to something special; you'll have the time of your life!
I'm absolutely convinced that after participating in the Magical Marketing Experience™, you'll come away refreshed and renewed, with eager enthusiasm to implement new ways to wow your customers, keep employees happy, and increase profits.
Here's what to do now…



Click the "Reserve My Spot" button below to get started…
See you in Florida!
Andrew Lock
www.HelpMyBusiness.com
P.S. If you're on the fence, think for a moment what would happen if you said "no" to this offer.   That's right!  Nothing will happen!  In other words, you'll be in exactly the same situation as you are now.  So please carefully consider this invitation, and I hope you realize there's MUCH to gain from saying "Yes!"

---
My business is different to Disney. Can I really expect to discover practical ways to grow my business?

Yes! Whatever industry you're in, you'll find many ways to adapt what Disney does, to improve your own business, guaranteed.

Can I write this Disney field trip off as a business expense?

A: I'm not an accountant or tax advisor so I can't advise you what action to take, however I can confirm that this is a business training, and many past participants have chosen to write off the fee as a business expense.

Will I have any "down time" to experience the theme parks on my own or with my family

This experience has been designed to be fully immersive and it's intense! The days are long and action-packed. However, we've planned the experience to end on a Friday to allow you to stay the weekend and enjoy the Disney parks and the surrounding areas at your leisure.

Can I stay with family or friends, or at another hotel?

We've carefully selected a Disney resort to enable you to have the best experience. The days will be long, we'll be travelling together directly to and from the resort, and we cannot wait for stragglers, so for these reasons and more, it's a requirement to stay in the resort, and besides it's included in the investment!  You will love it!

Can I bring my spouse, kids, or business partner?

You're welcome to bring your family with you to the resort.  As we're going behind the scenes, participating in the Magical Marketing Experience™ is strictly limited, so it wont be possible for them to join the group for the tours unless you order another ticket for this experience.  If you'd like for your spouse/partner to join you in all the activities, click the "Reserve 2 Spots" button above.  Rooms at the resort will accommodate up to 2 adults and 3 kids, so you can all come and enjoy the facilities.
The Magical Marketing Experience™ is not affiliated with The Walt Disney Company, Inc, or Walt Disney World.  Andrew Lock is not affiliated with or a representative of The Walt Disney Company™.  The Magic Kingdom and Walt Disney World are registered trademarks of The Walt Disney Company.  All references to trade-marked properties are used in accordance with the Fair Use Doctrine and are not meant to imply that this website is a Disney product for advertising or other commercial purposes.
Disclaimer: While every precaution has been taken in the preparation of this website, the owner and author assumes no responsibility for errors or omissions.  Neither is liability assumed for damages resulting, or alleged to result, directly or indirectly from the use of the information contained on these pages.  If you do not wish to be bound by the above, you may leave this website.